Canadian History 11.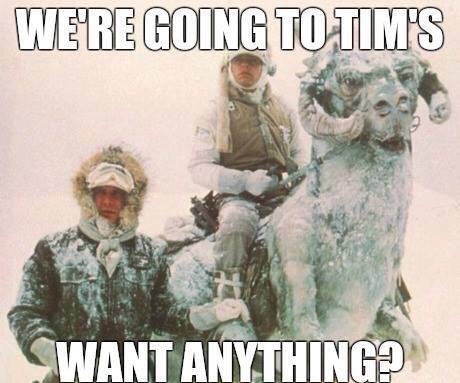 Canadian History: Section 11-1
Unit I: Globalization: Heritage Moments (here)
February 5: Course introduction
February 6: Introduction to APA format (here)
February 7: Famous Canadian (here)
February 8: Essay Task
February 11: Texts provided, Map of Canada challenge: elements of a map (here)
February 12: Storm Day
February 13: Substitute, assigned Chapter 1 Work Sheet (here)
February 14: Who was the first to discover North America? Chinese (here), Viking (here), Irish Monks, Sir Brendan (here)
February 15: Quest for Fire (here): Palaeolithic man, migration to North America.
Ancient Stories of Creation (here)
HOMEWORK: Article on ocean travel (here): list important elements from the article (maximum 10)
February 18: Storm Day
February 19: Last class session for discussion on Chapter 1.
February 20: Complete Chapter 1 Activity sheet.
February 21: Chapter 2: Contact and Colonization (here), on-line video: 1492: Conquest of Paradise (here) [1:44.00 were covered in-class]
February 22: Wrap up of the video.
February 25: Discussion on Explorers: 4 C's and the 3 G's
February 26: Discussion on
February 27:
February 28:
March 1: Wrap up of Chapter 2 Activity sheet (here)
March 4: Hudson's Bay Company and Northern Canada.
March 5: Arrogant Worms (here), War of 1812: Presentation (here) Handout (here)
Short video of War of 1812 (here), Long 2 hour version (here)
March 6: War of 1812.
March 7: War of 1812
March 8: Chapter activity.
March 18: World War One (Alliances) Really cool explanation of how WWI began (here) World War One Resource: here
Multimedia account of WWI from BBC (here). Canadian Account of World War I from CBC: (here) Borden (good one)
March 19: Life in the Trenches (here)
March 20: Strom Day
March 21: Chapter 1-3 Quiz.
March 22: Storm Day...again.
March 25: World War one (trench wrap up).
March 26: World War One - WWI Movie: Passchendaele the Movie-not Passiondale!
March 27: World War One - completed movie
March 28: World War One - Working on Chapter 4 Activity sheet. (here - again!) WWI Air and Sea resource (here) Sinking of the Lusitania (here)
Students are asked to write a letter home, as if they were serving in the Canadian army as a infantry soldier in the Trenches. This letter is to be directed at family or loved ones. Refer to the Slang article for added authenticity (here). The letter must be written on blank paper and in pencil-we are going all out here! Due Tuesday Next Month
March 29: A real good Friday!
April 2: Chapter 4 Assignment due, Treaty of Versailles (here)
April 3: World War II. Chapter assignment (here)
April 4: Pre-WW2: Hitler, and the leaders of WW2
April 5: Mistakes of Hitler (5) outlined
April 8: Returned assignments and worked on chapter sheet
April 10: Air War of WW2 video (here)
April 15: Dieppe reviewed.
April 17: Independent study presented (here)
April 18: Juno beach and Normandy (here)
April 22: Japanese Internment Camps (here)
April 23: Battle for Hong Kong
April 24: Unit Test
Unit II: Development Test Date June 5.
April 29: Introduction to Industrial Pyramid and importance of the Primary industry. Chapter 7 activity (here)
April 30: Primary Industry and Capitalism (neo-colonialism and Bangladesh).
May 2: Class work period on Chapter activity and Literature review.
May 3: Literature Review Template (here), is due at the beginning of class.
Once complete, students will work on the Aboriginal technology assignment (here), Please look at the example for ideas (here)
May 6: Indigenous Peoples: Students will work in groups to do the research portion and the following activity:

Students research a different First Nations group and look for the following for the

Inuit

-

Blackfoot

-

Cree

-

Haida

-

Mi'kmaq

-

<![if !supportLists]>

<![endif]>

Mohawk

- Huron - groups.


1. Were they migratory, or did they have settled towns or villages?
2. How did this tie into their food sources?<![if !supportLists]> <![endif]>
3. How did the group gain food?
4. Did they have large populations in one place, or were they spread out?<![if !supportLists]> <![endif]>
5. To what effect did Europeans have on each group when it came to their gathering and trading patterns?
6. Did they change how they lived?




7. What kinds of items did they most often trade?
8. Did they trade with only certain groups or did they trade with anyone?
May 7: Working on finishing work from May 6, and transferring material onto a power point so that students can present their findings.
May 8:

Last day to prepare answers and presentations

May 9: Presentations
May 10: Contact between Native and European cultures: Independence to Dependence.
Beginning chapter 8 (here)
May 13: Essay Planner session (example: here)
May 14: Essay planner wrap up.
May 15: Chapter 8 assigned.
May 16:C-8 work and Gwynn Dyer activity
May 17: Class work.
May 21: Chapter 9 activity assigned.
May 20: Discussion and notes on the Fur trade, preferential trade status, and Reciprocity treaty of 1854.
May 22: Continued discussion on the development of Canada's economy.
May 23: Time was given to the class to write the rough draft of the paper.
May 24:Who was Louis Riel? Why was he so actively engaged in the opposition of the building of the railroad? What was the Red River Rebellion?
May 27: Notes were taken on the development of Canada and Immigration and Urbanization.
May 28: Notes on the National Policy
May 29: Chapter 10: Evolution of the Canadian Economy.
May 31: Prepare a presentation on "Life During the Depression." 12 slides, 2-3 images per slide, 15 word maximum.
May 32: Chapter assignment completion
May 33: Development topic discussion
May 34: Independent Study due today


Unit III: Governance: Test Date June 17th

May 35: Notes on Aboriginal Governance. Chapter 12: here
May 36: Development unit test
May 37: Longhouse of the Iroquois Nation: here
May 38: Chapter 13 (here)
May 41: Chapter 14 The Road to confederation (here): inspiration map of the Canadian government, how the Upper and Lower Canadian Rebellions, and the Fenian raids lead towards confederation.
May 42: Notes and discussion
May 43: Chapter 15 The Evolution of Canadian federalism (here): Please know Part B map of showing when each province/territory joined Canada
May 44: Notes and discussion
May 45: Review
Examination Hints: Know your P.M.s'